A Conservation Project With a Difference!
The Rare Breeds Farm is a unique collection of rare and unusual breeds of domesticated farm animals, many on the brink of extinction and not on public displays any where else in the world. Here you will find breeds of Cattle, Sheep, Pigs and Poultry in forms and colours that you never previously knew existed! This is the place you will discover there is no such thing as an ordinary farm animal!
Help Save Our Farm!
The Rare Breeds Farm is currently under great financial stress and will close by the middle of June unless everyone could donate between $10 and $100 dollars (or more!!) to ensure the farm remains open well into the future. We urgently need your help!
Any donation little or great will be crucial to ensuring the longevity and safety of our animal friends and will be greatly appreciated by all. Please help by by donating via Paypal, EFT or you can even donate via our indeiegogo campaign.
Latest News: State Paper (The Advertiser) Visits the Rare Breeds Farm!
(May 27th 2015)
We had a recent visit from the South Australian Advertiser writing an article on our work. To read about the farm and our cause please visit The Advertiser.
ABC Radio Brook Neindorf visits the farm
(May 28th 2015)
Brooke Neindorf visits the Rare Breeds Farm and discusses the importance of rarebreeds conservation. Listen to the ABC radio interview.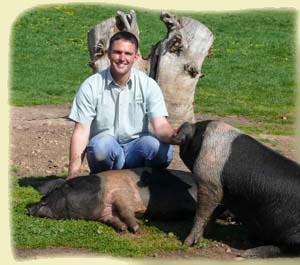 William's Rare Breeds Farm is believed to be the first of its kind in Australia, opening its gates to the public; offering guided tours. A unique farm, totally dedicated to rare breeds and one that does not keep main stream commercial stock.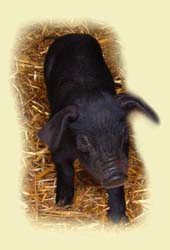 Come on a tour and learn about these fascinating animals, their origins, purpose, and why they have become so rare. Even those of farming, veterinarian, and zoological backgrounds will gain a greater insight from this highly informative, personally conducted by the owner and curator: William Marshall.